Custom Engineering to Power Your Silicon
Enhance your capabilities through targeted skills and bandwidth
High-Performance
Computing
Supercomputers used for scientific research leverage AI accelerators for complex simulations, modeling, and data analysis
.
Cloud Computing
Cloud service providers like AWS, Azure, and Google Cloud offer access to GPUs, FPGAs, and other AI accelerators via the cloud to their customers for AI workloads. The AI chips and modules are designed into their data center hardware.
Data Centers
The massive compute power needed for training and inference of large AI models relies on specialized AI chips integrated into servers and accelerators used in hyperscale data centers by companies like Google, Amazon, and Microsoft.
Autonomous Vehicles
AI chips power the advanced driver assistance systems (ADAS) and self-driving capabilities in autonomous vehicles across companies like Tesla, Ford, GM, and Waymo. They handle tasks like sensor fusion and driving decision making.
IoT Devices
Smaller AI chips find their way into smart home devices, wearables, robots, and industrial IoT to add automation and intelligence on-device at the edge. Custom ASICs or tiny ML modules are common.
Finance
AI algorithms for fraud detection, algorithmic trading, etc. rely on high-speed AI chips to crunch millions of data points and execute trades in real-time.
Expert Teams to Accelerate Your Chips
Enhance your capabilities through targeted skills and bandwidth with our seasoned engineers:
ASIC/RTL Design-

Our ASIC designers have extensive experience architecting and implementing complex SoCs and Accelerators down to the latest advanced nodes using optimal tools like Synopsys, Cadence, and Mentor. We can deliver innovative RTL solutions optimized for your specific AI computational challenges.

Design Verification -

Our seasoned verification engineers utilize advanced methodologies like UVM and Portable Stimulus to achieve comprehensive test coverage across all scenarios. We've proven successful verifying complex AI chip designs using formal, simulation, emulation, and more. Trust TeamUP to deliver exceptional results with cutting-edge verification engineering solutions.

DFT Engineering -

Our DFT experts are skilled in implementing efficient test, debug, and yield enhancement capabilities like scan insertion, LBIST, MBIST, ATPG, and compression. We ensure your AI chips have the highest quality and reliability.

FPGA Design -

Need to prototype and iterate quickly? Our FPGA design services use the latest High Level Synthesis flows to convert algorithms directly into optimized logic gates. We leverage experience with Xilinx, Intel, and Lattice FPGAs to deliver performant FPGA-based AI.

Physical Design-

For your advanced node chip design, our physical design team leverages the latest place and route, circuit simulation, and sign-off tools to implement timing/power-optimized layouts. We're experienced achieving PPA goals at 7nm and below.

Layout Design -

To complement our RTL and physical design strengths, our layout designers have deep expertise with AI-specific blocks like HBM2 controllers, DSP arrays, and high-speed SerDes. We integrate these to realize your advanced chip floorplan.

Analog and Digital Design-

Our Analog and Digital Design team specializes in designing and implementing mixed-signal systems, which include both analog and digital components. We have extensive experience in creating high-quality, robust designs for a variety of industries, ensuring seamless integration and optimal performance.
Power UP Your Engineering Team: TeamUP's Expertise in Advanced Silicon Hardware Engineering Delivers Results.
At TeamUP, we understand the complexities and challenges of Silicon Hardware Engineering. Our experienced engineers possess the skills and expertise required to deliver cutting-edge solutions for your semiconductor projects. From Integrated Circuit (IC) Design to ASIC and FPGA Development, our team is ready to help you achieve your goals and stay ahead of the competition.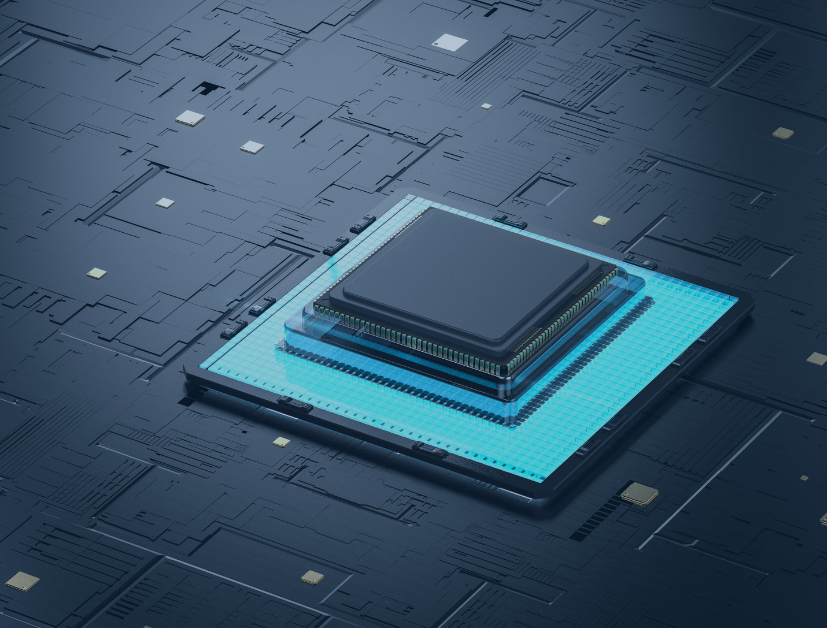 Common challenges we have helped teams alleviate
Architecting complex heterogeneous architectures balancing custom AI accelerators and general purpose cores

Designing high-speed, massively parallel compute engines while meeting power and area constraints

Implementing low numeric precision like INT4/8 for AI workloads without losing model accuracy

Dealing with increased physical design complexity at advanced nodes like 3nm

Integrating high-bandwidth memory controllers and high-speed I/O
Developing smart stimulus to thoroughly exercise the design intents

Achieving sufficient performance speed to model large-scale AI workloads

Creating metrics and benchmarks focused on verifying AI subsystems

Reducing lengthy regression run times to keep pace with design changes

Maximizing verification reuse across multiple generations of AI chips
Optimizing FPGA architectures for high throughput low-latency AI inferencing

Leveraging HLS tools to improve design productivity for complex FPGA-based AI

Achieving high frequency operations needed for AI workloads

Interfacing FPGAs to high-speed networks and SerDes for data center deployments

Rapid prototyping and iteration to keep pace with evolving algorithms
Reducing test time and integrating DFT into highly utilization advanced node designs

Inserting compression capability to minimize test data volumes

Structuring modular DFT architectures that scale across large AI chips

Detecting faults unique to high-speed AI subsystems like HBM controllers

Optimizing yield ramp by identifying defects with high test coverage
Closing timing on complex chips given numerous clock domains and interfaces

Floorplanning extremely congested layouts with compute arrays and HBM

Meeting stringent power budgets under continuous AI computational loads

Resolving thermal hotspots created by high power density regions

Signing off advanced node effects like variation, IR drop, and parasitic delays
Solutions we have implemented to these challenges
ASIC/RTL Design Services
Our ASIC architects employ techniques like modular, scalable architectures, extensive modeling, microarchitectural optimization, and hardware-software co-design to overcome complex heterogeneous chip challenges. We accelerate design iteration leveraging high-level synthesis, emulation, and early prototyping. Our full-stack view drives architecture innovations from device physics all the way up to software integration.
FPGA Design Services
We improve FPGA-based AI design productivity and performance through HLS optimization, overlays tailored to neural networks, high bandwidth interconnect IP, and rapid prototyping cycles. Our FPGA architects employ a mapping between algorithm, network topology, numerical representation, and underlying hardware architecture to maximize results. We leverage a rich portfolio of AI FPGA-optimized IP cores.
DFT Engineering Services
Our DFT experts employ techniques like DFT automation, compression, specialized instruments, and multi-site testing to reduce time and integration overhead. We architect modular DFT structures reusable across blocks and generations. Modeling, fault simulation, and analytics help tailor high-quality test programs targeting AI chip fault modes. We offer early DFT assessment to maximize test efficiency.
Design Verification Services
Our seasoned verification engineers overcome multivariate chip validation challenges through metrics-driven coverage closure, Specman/UVM automation, emulation, FPGA prototyping, and post-silicon feedback. We create optimized stimulus targeting the design specifications and leverage formal methods to prove correctness. Reusable verification environments maximize productivity across engagements.
Physical Design Services
To conquer advanced node physical design challenges, our engineers leverage hierarchical techniques, multiple power domains, advanced signoff analysis, and close cross-domain collaboration. We optimize across power, performance, area, and schedule through application-specific layout. Our experts stay current on the latest tools and flows to leverage new capabilities.
Layout Design Services
To complement our RTL and physical design strengths, our layout designers have deep expertise with AI-specific blocks like HBM2 controllers, DSP arrays, and high-speedSerDes. We integrate these to realize your AI chip floorplan.
Don't let project hurdles slow progress. Our elite engineering teams can propel your chip initiatives forward. Let's explore working together.
"TeamUP has been our preferred firm to work with to fill our specialized engineering needs. TeamUP has consistently provided us with very experienced and highly qualified candidates to complement our experienced full-time staff. We now use TeamUP as our main agency for our engineering needs and I can highly recommend their service"
"If I look at the world, you've got a thousand software engineers, you've got a hundred silicon hardware engineers, and then you have one or two CPU development engineers, scale wise, and I've been working with four or five other suppliers specifically trying to find CPU development skills. TeamUP was the only one in the last four months that provided engineers that have actually worked inside a CPU with development experience. They have been able to get me the contractors I need."
"We've used dozens of contractors from TeamUP, ranging from physcial design, analog layout, analog design, RTL, HW, DV, DFT to CAD. Our technical bar is high and our needs are specific. TeamUP listens to what we're looking for and delivers solutions to our needs timely. What makes them stand out from other service providers is that they are assertive; yet, not pushy. They are certainly a valuable business partner."
"Their proficiency in advanced verification techniques and their understanding of memory subsystem architecture were impressive"
"The advanced mixed-signal verification expertise and rigorous methodology TeamUP's DV team brought to our Kuiper chip project was timely. Their skill in implementing complex testbenches and driving verification closure played an integral role in our successful pre-tapeout validation and upcoming launch."
"Their expertise in UVM, coverage-driven verification, and testbench automation were instrumental in validating this complex AI chip on an aggressive schedule."
Syncing up with TeamUP is the first step to scaling your ambitions. Our talent and dedication can make advanced hardware innovations real. Let's connect.